Giving
Luke 6:38 (ESV)
"Give, and it will be given unto you. Good measure, pressed down, shaken together, running over will be put into your lap. For with the measure you use it will be measured back to you."
We are grateful and excited about the time, talents and gifts you donate to our ministry!
Your weekly sacrifice is evident and we want to sincerely THANK YOU for all you do in assisting us in spreading the good works of Jesus to our city, nation and around the world!

Throughout scripture, we are reminded of the importance of giving back to God a portion of what He has so generously provided for us. His Word tells us that giving our tithes and offerings to Him is an act of worship. We should give with a cheerful heart, thankful for all that He has done. As we are faithful in our giving to God, He will respond with more blessings than we can contain.
---
To Give Donations click on link below: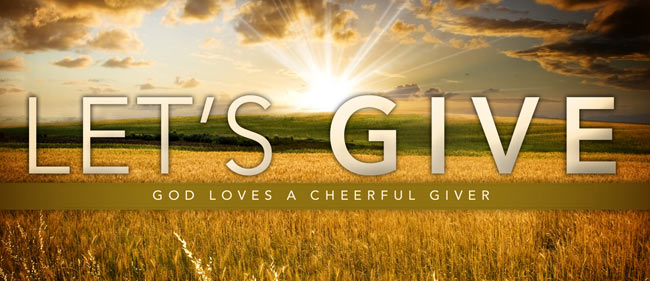 ---
We at Greater Grace Temple realize that technology is an important part of today's society. In an attempt to meet the needs of our members and visitors in this constantly evolving world we have developed non-traditional ways of giving that we hope will prove to be convenient. Our new online system allows you to give a one-time gift or to set up recurring contributions.
While we know that many people use credit cards for convenience we do not support nor do we advise that you make your donations from a line of credit (i.e. credit card), unless you have the funds to pay the debt immediately.
---
If you have any questions or concerns, please contact us
Church Office:
937-328-3308
Or please contact Elder Majorie Burton:
---
Be advised that 'Encryption Technology' is used to ensure that your information is transmitted securely. The financial information you provide is used solely for the purpose of processing your contribution and will never be sold or shared with any other party.